Non Credit ID Theft
Free credit monitoring services can be a convenient way to keep an eye on your credit, but they can also leave you with a false sense of security when it comes to identity protection. There are many types of non-credit related identity theft that can put you and your family at risk.
Types of Identity Theft
1.) Mail identity theft: This is one of the oldest forms of identity theft. Criminals can have your mail routed to them by going to USPS.com and changing your address, or they can steal your mail right from your dumpster. According to the U.S. Postal Service's Annual Report, it received over 60,000 complaints of mail theft in 2016, which resulted in over 2,000 convictions.1
2.) Account Takeover Fraud: When criminals gain or have access to your bank or credit card accounts because of a data breach, phishing scam, or malware attack. They can take over your account and start withdrawing funds, or make charges on your accounts.2
3.) Criminal Identity Theft: If your ID is lost or stolen, and in the possession of a criminal, they can provide your name and information to an officer or law enforcement if they get arrested. This could show up on your background check and might result in a warrant issued under your name.
4.) Synthetic Identity Theft: According to the FTC, Synthetic identity theft is the fastest-growing type of ID fraud, representing 80-85% of all current identity fraud. Synthetic identity theft is when a new false identity is created by merging real and fake personal data. Criminals use social security numbers, names, addresses, and birthdays which can be purchased on the dark web.
These terms sound sinister for a reason, once someone steals your identity, the challenge to take back control can be exhausting and costly.
What information do identify thieves want to get their hands on?
Social Security and driver's license numbers
Credit card and bank account information
U.S. passports
Access to medical records
Information on your family (Mother's maiden name, birthdays, etc.)
Online passwords
Hobbies and club memberships
Identity thieves can learn a lot about you in a very short time and could be posing as you before you even spot red flags. Since January 2018 alone, Experian scanning technology has found over 35 million exposed personal records on the internet.
Identity thieves are trying to gain a 360º view of your world, the only way to help prevent it is with 360º protection. By signing up for Complete ID you safeguard your information and get turnkey identity protection solutions that span outside of just credit monitoring.
How does Complete ID protect you?
In the case of fraud, Complete ID offers a dedicated certified US-based restoration team to help restore your identity. Additionally, the product includes up to $1m of identity protection insurance as well as:
Dark Web Surveillance to monitor both public and criminal internet properties, notifying you if it detects personal information being illegally traded or sold online, and providing clear instructions on what to do next.

Mail Change Alerts to monitor any requests to redirect your mail through USPS, and provide clear instructions on what to do next.

Criminal Record Monitoring to track municipal court systems for criminal activity, notifying you of any name and date of birth matches in their database. Similarly, it will alert you of any criminal offenses reported by law enforcement that match your name and date of birth.

Payday Loan Monitoring to expose criminals who have opened payday loans in your name.
Sign-up for Complete ID to firewall your family's security.
*$8.99 per month per person for Executive Members or $13.99 per month per person for Gold Start and Business Members, plus applicable sales tax. Services provided by Experian®.
This article is provided for general guidance and information. It is not intended as, nor should it be construed to be, legal, financial or other professional advice. Please consult with your attorney or financial advisor to discuss any legal issues or financial issues involved with credit decisions.
Other Articles
If getting on top of your finances is part of your New Year's resolutions, improving your online security is a great place to start. Having your identity stolen can have a negative impact on your finances and it's important to get ahead of it while you can.
...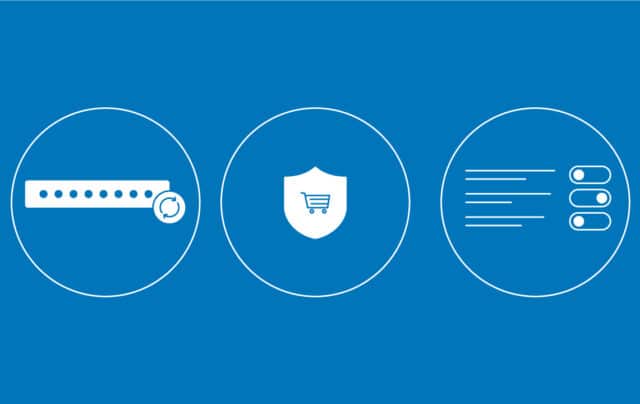 What to Know About Identity Theft Prevention and Awareness Month
In 2020, nearly 1.4 million identity theft claims were made to the Federal Trade Commission (FTC).
...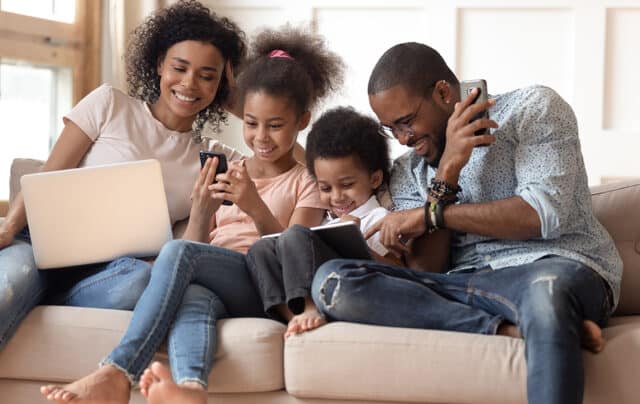 November is Child Safety and Protection Month
Some child advocates and organizations use November to promote safety – from environmental toxins, harmful toys and other physical threats to children. 
...