Do children need identity theft protection?
In the U.S. identity theft is a growing problem. As technology continues to develop, hackers will find newer, more sophisticated methods they can use to steal our identities – and those of our children.
According to the National Conference of State Legislatures, approximately one in 40 families throughout the U.S. were the victims of child identity theft in 2012. This has caused more than $24 billion in losses for victims.
Children are the focus of identity thieves because of the long duration of time it takes for the theft to be discovered. Most child identity theft is not discovered until the child reaches age 18 – the time they typically apply for a bank account or for college loans. The individual that has stolen the child's identity in these situations is not usually caught.
There are several signs that can tip you off that your child's personal information has been compromised.
Government Warnings
One of the warning signs is being turned down for government benefits because the same benefits have been paid into a different account with the use of your child's Social Security number. A Social Security number can be used to get government benefits, open bank accounts, apply for credit accounts or loans, and submit rental applications.
You also might receive a letter from the IRS stating your child failed to pay their income taxes, receive collection notices or receive pre-approvals for credit card offers in your child's name. Another sign is a collection call for a service or product that you never used or paid for.
If your child hasn't established a credit history and there is a credit report on file, you know something is drastically wrong.
Social Security Numbers
The government took notice of the growing problem of child identity theft in the 1980s. Federal and state legislatures put laws in place intended to protect a child's identity. This includes the selection of random Social Security numbers instead of using a systematic approach.
There are many ways in which an identity thief can gain access to a child's Social Security number. The most likely way is to search your mail. After the birth of a child, the Social Security Administration will mail you a copy of your child's Social Security card. If you are not available to get your mail immediately, designate someone you trust to do it or ask the postal service to place a hold on your mail.
School Records
School records may be lucrative to identity thieves. Your child's school may or may not have invested money in data security to protect against criminal activity and cyber threats.
In fact, criminals have hacked and exploited many types of businesses. These include major retailers, government agencies and financial institutions that likely have more resources to invest in data security than schools.
Most parents have entered their child's most personal information hundreds of times on school forms from preschool to graduation. Schools typically collect personal information, such as Social Security numbers, birthdates and medical insurance numbers.
To ensure that your child is not a victim of identity theft through school records, fill out the least information required on forms. Always ask what your child's information will be used for and how it will be shared. If not included, write a note to prevent the disclosure of said information. Write directly on the form to decrease the likelihood of the disclosure being lost. If the information is shared with outside sources, parents can refuse to disclose the information.
Medical Records
You take your child in for regular checkups, dental cleanings and emergency care when they are hurt or sick. Unfortunately, the forms you fill out can lead to your child's ruined credit or identity theft. While it is necessary to disclose some of your child's personal information for insurance processing purposes, provide the least amount of information required. Ask what your child's information will be used for and if third parties will have access to it.
Limit Internet Access
Today children use the internet to access homework, connect with family and friends, and use social media. Online child identity theft protection begins by informing children about the dangers of talking to strangers, oversharing personal information and location information, and avoiding phishing scams that may request money or personal information.
Remind your kids not to volunteer their personal information on social networking sites, game sites, online forms or when responding to emails. Educate your children to notify you immediately if warnings show up on their computer or mobile devices.
Tips for Safeguarding Your Children's Identities
To prevent your children's identities from being stolen, consider these methods for safeguarding personal information:
Keep passports, birth certificates and Social Security cards locked up or in a secure location, like a safety deposit box or safe. Don't carry these types of documents in a purse or on your person unless they are needed.
Challenge anyone (including schools) who asks you for your child's SSN or other personal information. Question why they want this information and how it will be safeguarded.
Use a shredder to destroy old documents with personal information.
When possible, freeze your child's credit file until they turn 18. Ensure no one without your express written permission will have access to your child's credit file.
Sign up for identity and credit monitoring for you and your children, so you'll be notified of suspicious activity related to your family's personal information and credit.
Who Commits Identity Theft?
It is often found that family members are the perpetrators of identity theft. Knowing that a child may have no credit history or clean credit is often too tempting to those who have damaged credit histories and use their child's SSN to open new loans or credit cards.
In some situations, unknown perpetrators are able to begin piecing together information about your child. They could be a neighbor, the school nurse or a teacher that may have your child's records.
Computer hackers may steal information via the internet by collecting personal information posted on your child's social networking sites. A child also may give out their own information to a friend, relative or a stranger without realizing the consequences.
Explain what identity theft is to your children. Tell them what types of information should not be shared and why. Help them understand that this is their personal information, and they should protect it.
This article is provided for general guidance and information. It is not intended as, nor should it be construed to be, legal, financial or other professional advice. Please consult with your attorney or financial advisor to discuss any legal issues or financial issues involved with credit decisions.
Other Articles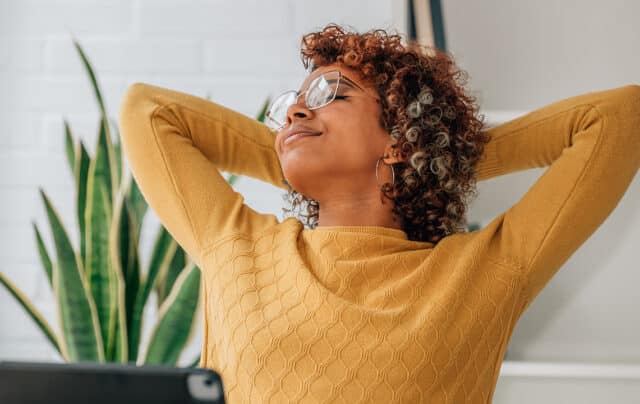 The number of people dealing with the stress of identity recovery is rapidly increasing. According to Javelin Strategy & Research, identity fraud increased by 79% and 42 million U.S.
...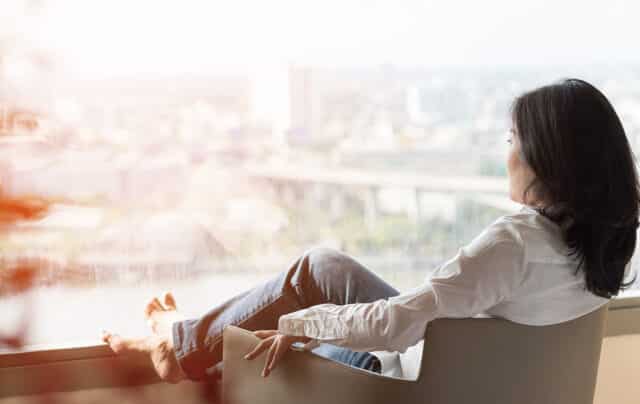 No one can monitor their identity and their credit reports 24/7, but it's not necessary with Complete ID.
Complete ID comes with around-the-clock credit report monitoring,
...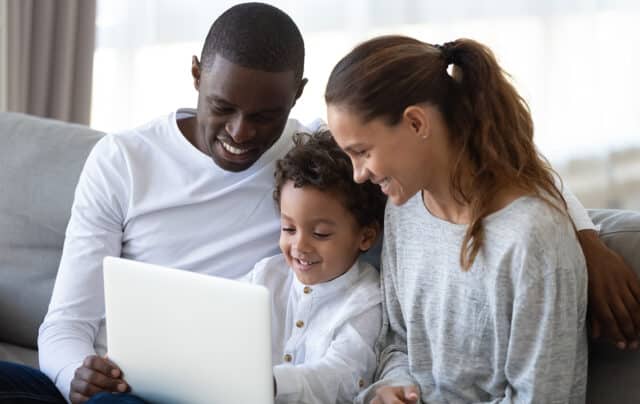 In 2021, more than 1.4 million incidents of identity theft were reported to the Federal Trade Commission. It may seem impossible to help protect yourself from identity theft when so much of our lives take place online.
...